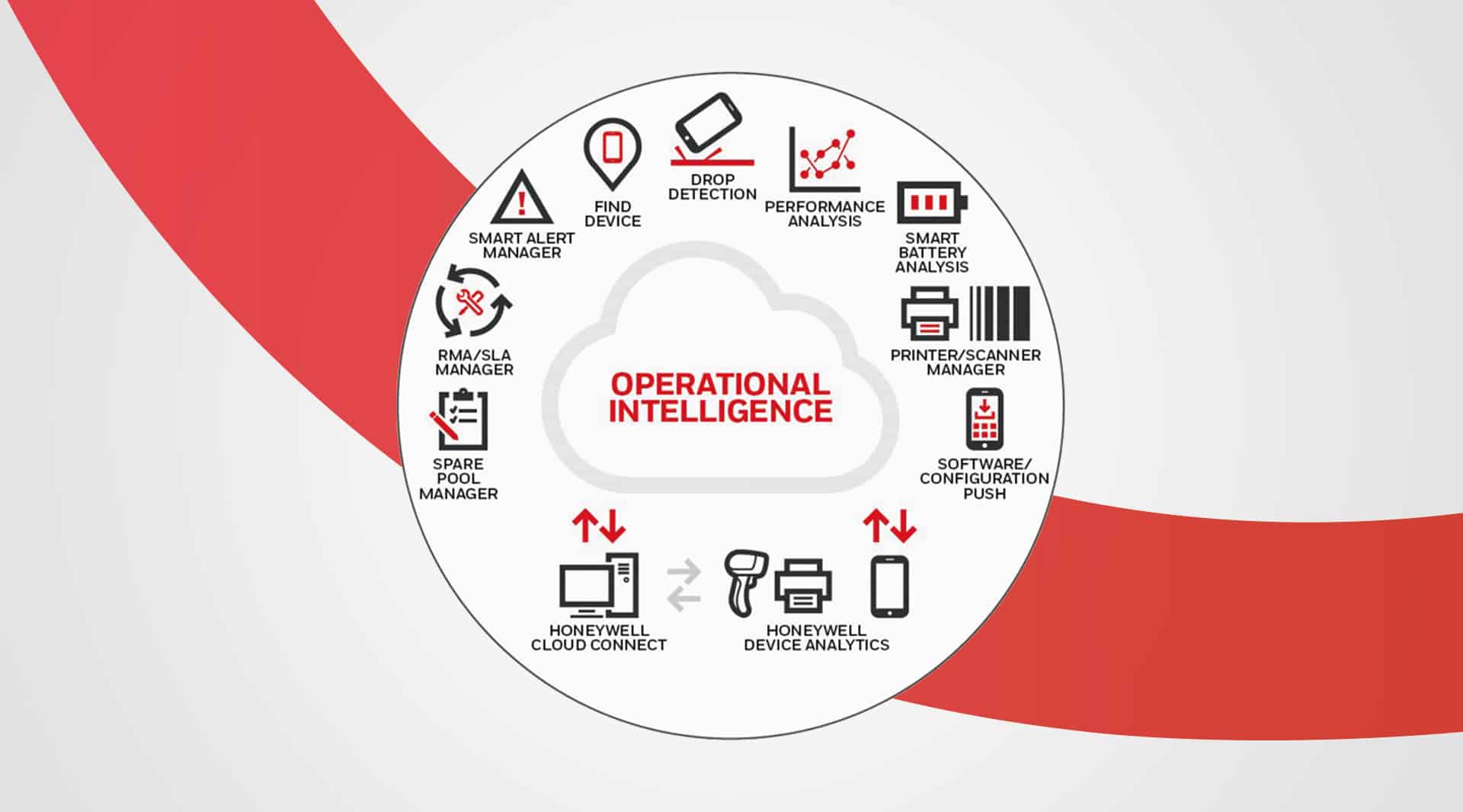 Learn how Operational Intelligence can quickly uncover things in your operatuin that are slowing workers down
Mobility has transformed supply chain operations. Workflows centered
around scanning, printing, communications and their criticality to end
customers and mobile workers are no longer new, but are standard
operating procedure.
DEVICE CHALLENGES 
The four leading device challenges that impact operational productivity include hardware damage, network connectivity, software issues and battery failure. The downstream impact of these challenges are 60 to 110 minutes of lost worker productivity per issue and 40 to 60 minutes of IT support per issue.
– HARDWARE DAMAGE
– NETWORK CONNECTIVITY
– SOFTWARE ISSUES
– BATTERY FAILURE