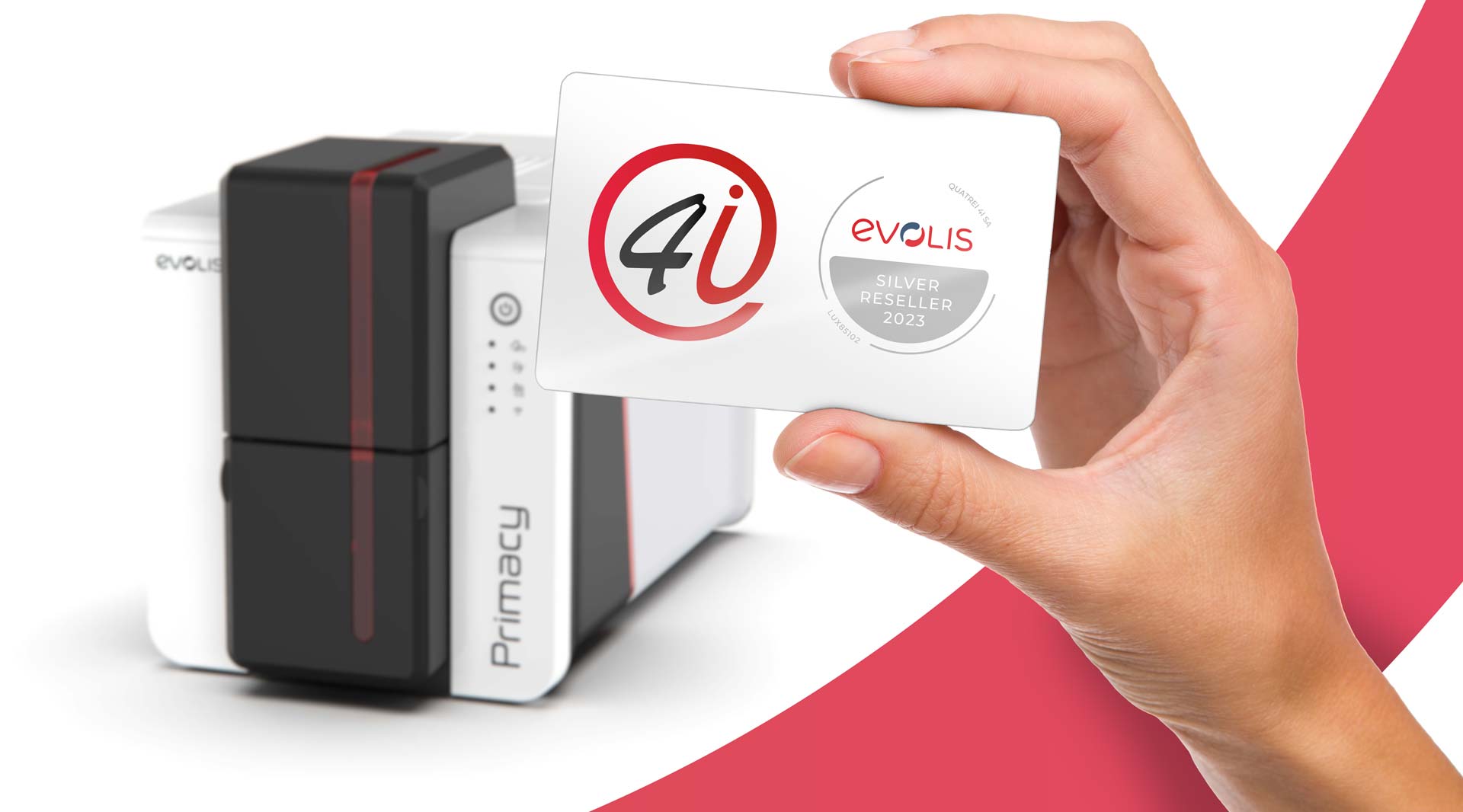 Our partnership with Evolis, the specialist in plastic card printing, has been renewed for 2023, offering Quatrei customers continued access to cutting-edge solutions for printing and personalizing identification cards, ID cards, security badges, membership cards, etc.
Evolis designs top-of-the-line solutions, and our Silver certification allows us to stay at the forefront of the latest innovations through ongoing technical training for our employees and our direct link with our supplier. We provide our customers with reliable, durable, and user-friendly solutions.
Quatrei offers a unique expertise on Evolis products that ensure superior printing quality on plastic card supports.
We once again demonstrate our commitment to providing top-notch, fast, and reliable service, as well as professional advice to find the ideal printing solutions for your business.