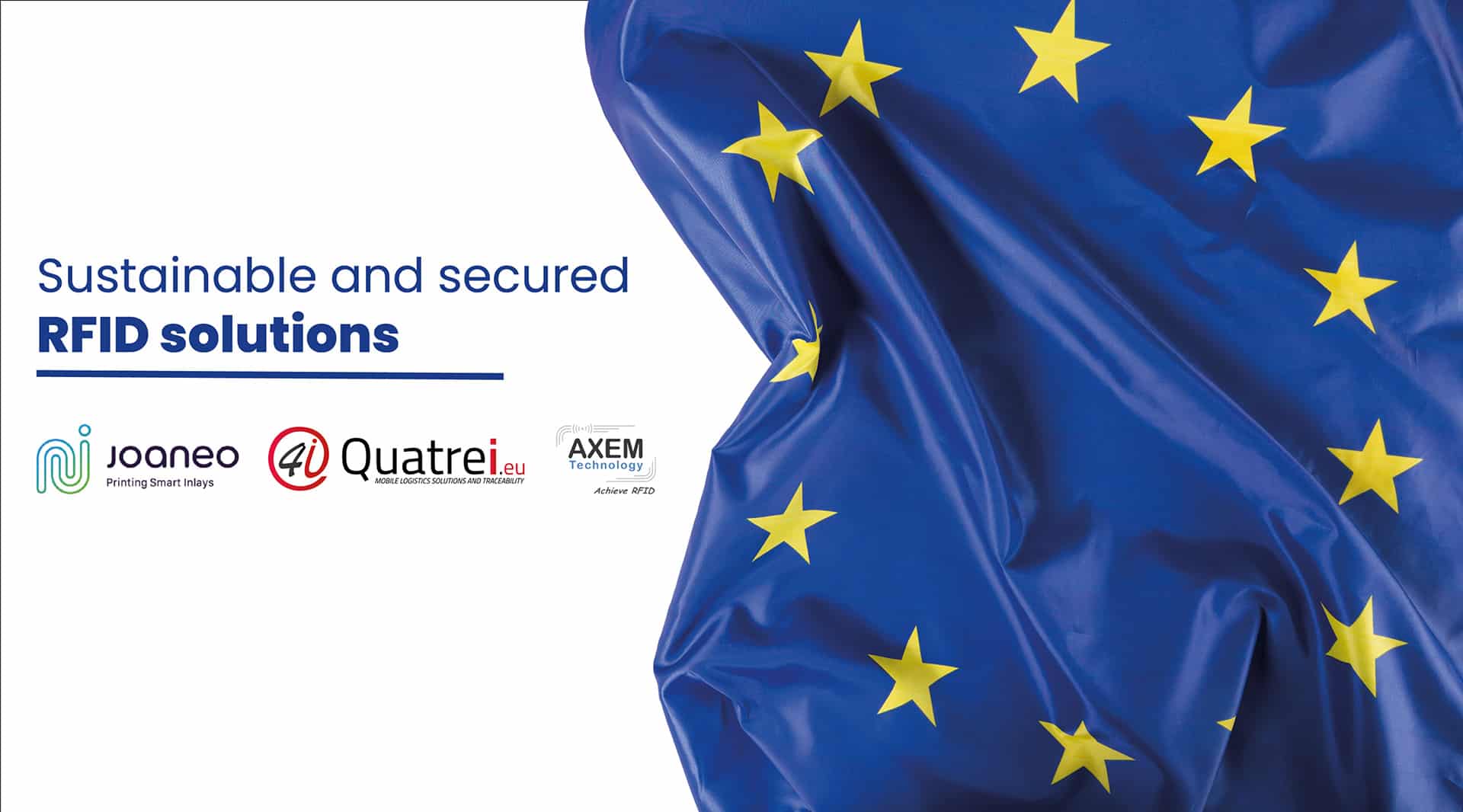 AXEM Technology, Joaneo, and 4i, three European medium-sized companies with complementary expertise, join forces to provide turnkey RFID solutions for secure traceability.
Three European companies. Complementary expertise. One vision.
AXEM Technology, Joaneo and 4i are a consortium combining skills and know-how to make a difference in the RFID world. As experts in RFID system integration (4i), inlay production (Joaneo) and reader manufacturing (AXEM Technology), we gather the necessary expertise to provide end-to-end turnkey RFID solutions to the market. We mainly address markets with a need for data security and sustainability, such as the defense, healthcare, and aeronautics industries.
Our joint value proposition is stated in three axis: security, sustainability and local production.
Enhanced security for data protection
Data security is our priority. Our solutions guarantee traceability and confidentiality of information. As a first showcase, we have developed an end-to-end RFID tracking solution utilizing the standards based untraceable feature and password protection through the NXP® Semiconductors' UCODE® 7xm RAIN RFID chip. The chip offers two key advantages: i) the key unique patient data is hidden from unauthorized users, and ii) large memory storing up to 2 kb of confidential data. This is particularly suitable for healthcare and military applications, in which data needs to be highly secure.
Sustainable vision and commitment
We embrace an ecofriendly philosophy in which environmental responsibility is taken seriously. For a Luxembourgish laboratory, we developed key enabling components which were integrated in a laboratory software solution. This resulted in an automated and efficient RFID-based solution limiting human errors and waste during the medical analysis process. Moreover, the production of our RFID inlays is set up to minimize waste and carbon footprint, from additive printing technology to recyclable paper based inlays.
European collaboration with local focus
We value a local production and delivery teams with close proximity to our clients: our offering is 100% made in Europe. Our products are mainly manufactured in France and Luxembourg. Materials are sourced locally as much as possible, resulting in reduced transportation costs and a low carbon footprint.
We are united around common values and vision. Our tailored and innovative approach is our strength with our clients: we create the most effective solutions, made to measure to match our clients' needs. The collaboration of our three companies enables us to offer a complete solution – hardware and software – for any identification or traceability needs.
Who we are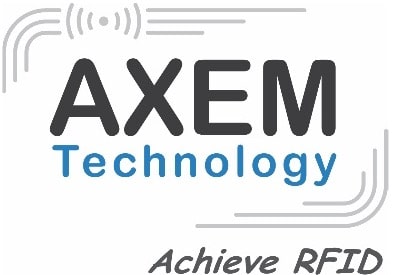 RFID manufacturer expert, AXEM Technology provides a complete and standard range of RFID identifiers and readers.
The company core activity is the design custom products thanks to its center of innovation, the AXEM Lab, managed by RFID experts.
AXEM Technology has recently developed an RFID reader compatible with the untraceable function.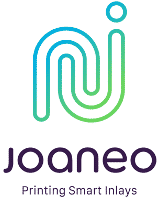 Joaneo offers NFC and RFID antennas and inlays, printed on paper-based substrates, using an eco-friendly production process. All made in Luxembourg, from design to distribution.
Joaneo capitalizes on its mother brand Victor Buck Services' 20-years printing experience to offer innovative and tailored printing solutions.

4i provides mobile applications and solutions for traceability, especially with RFID.
It qualifies a project using different types of reading equipment and tags for the implementation of an RFID project.
Enabled by NXP, the world leader in secure connectivity solutions, the consortium integrates the UCODE 7xm chip into its inlays.
Let's support European manufacturing to promote meaningful and responsible consumption.
Contact us for more information and to discuss your projects!